It's coming up on time for the yearly Citrus Expo, to be held in Ft. Myers, Florida on August 16-17. Billed as the world's premier trade show for citrus growers and industry professions, it seeks to provide both industry education and networking opportunities for citrus professionals and decision makers. They pick the mid-August date to slot the show before the Florida citrus harvest gets fully underway.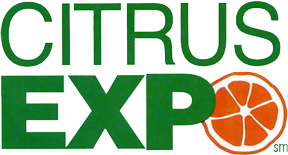 The past couple of years, the industry has been concerned with citrus rot and the effects of the Asian Citrus Psyllid, a pesky bug that poses a tremendous concern for the industry. They were also concerned with water allocation problems (especially in Florida) as well as the effects of China's decision to restrict imports of naval oranges from the United States.
So what are the topics of interest for the citrus industry this year?
Water and drought are a huge concern, spanning both ends of the country. California has battled drought problems for a long time, while at the other end, Florida went through its own issues earlier this year.
And citrus greening remains high on the worry list for the industry. We wrote about HLB, or citrus greening disease, in a related blog a few years ago. It's the disease spread by the before-mentioned Asian citrus psyllid. Once a tree is infected, there is no cure.
Citrus Greening - As Bad As We Thought
At the time, we wrote about the potential of Citrus Greening Disease to really devastate the citrus industry. Unfortunately, this dire prediction hasn't been that far off base. The industry in Florida has been hit so hard, not just from greening but from multiple factors, that you could argue that citrus is no longer a key staple of Florida's economy.
HLB citrus greening disease, as of December 2016, has obliterated almost 75% of Florida's citrus crop. Combine this with continued loss of land to real estate development, and you have a situation that has allowed two unlikely facts to become reality: in the next several years, indoor house plants could actually become Florida's #1 agricultural product, and Florida has been overtaken by Georgia, Washington, Ohio and even South Dakota on agricultural sales.
Optimists may point to a new variety of orange designed to resist citrus greening. Anything like that to counter the increasingly discouraging outlook for the industry, such that analysts predicted that the 2016-17 growing season would produce just 60 million boxes of oranges. If that sounds like a lot, consider that that represents a drop of more than 25% from just the previous year. That kind of change is unprecedented in a unwelcome way.
Combine that with a burgeoning water shortage (that could lead to more stringent water restrictions over the next ten years), and a continuing exodus of the farming generation to other industries (including those who bite on lucrative offers for their land from real estate developers), and the Florida Citrus industry appears to be heading into a pivotal time in its history.
You may be interested in these posts:
This post was published on August 2, 2017 and was updated on August 2, 2017.